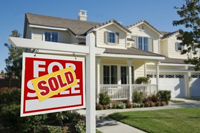 Augie Lange Realty specializes in working with buyers who are seeking their ideal home at the right price. Richmond is a very diverse metropolitan area, and our firm is intimately familiar with each area from the South Side to the far West End and everything in between. Each client has different needs and desires from convenience, access, and school systems to market value, resale and property tax considerations. We assist our clients in prioritizing their needs and identifying the best homes for their situation.
At Augie Lange Realty, we feel what really sets us apart is our ability to negotiate the absolute best deal for our clients. Augie Lange has been negotiating real estate deals in the Richmond market for over 45 years – no one will get you a better deal than our firm.
We maintain relationships with all vendors needed to identify and purchase a new home. We work closely with a select and proven group of mortgage professionals, bankers, inspectors, appraisers and tradesmen to ensure each client a smooth and seamless buying and transition process.
For first-time home buyers, the process can seem daunting. Augie Lange Realty walks its clients through the process step-by-step. Real estate transactions can be complex – you need someone negotiating on your behalf and guiding you through the process, thus avoiding any mistakes you might make on your own.
As a buyer, you need someone on your side, representing your interests. This is our specialty – we won't let you down.