Property Owners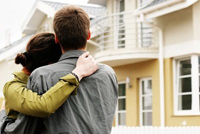 Augie Lange Realty manages apartment buildings of all sizes as well as single family homes. Our property management services include the following:
Marketing rental property
Identifying, screening and selecting tenants (including credit checks)
Securing signed leases with qualified tenants
Collecting rents
Maintaining property, including lawn maintenance
Making all repairs through Augie Lange Realty vendors, with landlord approval
We are able to fill vacancies and coordinate turnover of our rental properties very quickly – in fact our vacancy rates are below market averages. This means more money in your pocket.
As a family-owned and run business, Augie Lange Realty treats the care and oversight of your property as if it were our own. We communicate regularly with our owners to ensure all issues are handled quickly and efficiently with no surprises. Our goal is to help you maintain your investment and increase your return. We are here to handle all management issues so you can focus on your life, your work and your family.
Looking for an Apartment or House to Rent?
Augie Lange Realty manages the following properties:
Upper Fan Area / Museum District - Two Bedroom Apartments and Single Family Homes
Westover Hills – Single Family Homes
Westham / Parham Area – Single Family Homes
Short Pump Area – Three Bedroom Condominiums
Hanover County – Single Family Homes
Call us today to confirm a vacancy – (804) 320-4421